The Steele Advantage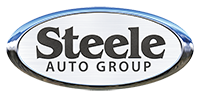 With the largest inventory in Atlantic Canada, plus access to all the best lenders including Banks and Loan Companies, you can take advantage of doing business with Steele Advantage Financing. We've been getting car buyers approved since 1990 putting thousands of happy customers behind the wheel of their dream car.
Phone or Text
Email or Messenger
Our Location
Servicing all 4 Atlantic Provinces, Nova Scotia, New Brunswick, Prince Edward Island & Newfoundland
Check your credit
Click on the 'Free Credit Check' below. This will not affect your credit score.
What's your trade worth?
Find out what your trade is worth. We are always looking for trades!